Make your Christmas sides easier with our retailers | Kiaora Place
Wednesday 24 November, 2021
Make your Christmas sides easier with our retailers
Give yourself the gift of time and pre-order your sides now
Hosting Christmas can be a lot of work. Working out how many people are coming, where everyone is going to fit (Is it acceptable to put the kids table at the back of the garden where no-one can hear them? Asking for a friend…), are you doing a roast or cold buffet?
Let us fill you in on a secret. You don't actually have to prepare all the food yourself! And with a great selection of sides, salads and sweets from some of our retailers, you can streamline your Christmas feast preparation. You can even choose to keep your outsourcing a secret and take all the credit if you want. We won't judge.
(Especially if it means you can kick back with a glass of chilled champagne and bask in the accolades while someone else does the post-meal clean up. You know, because you've already worked so hard doing all the cooking. Heeheehee.)
Salads that stand out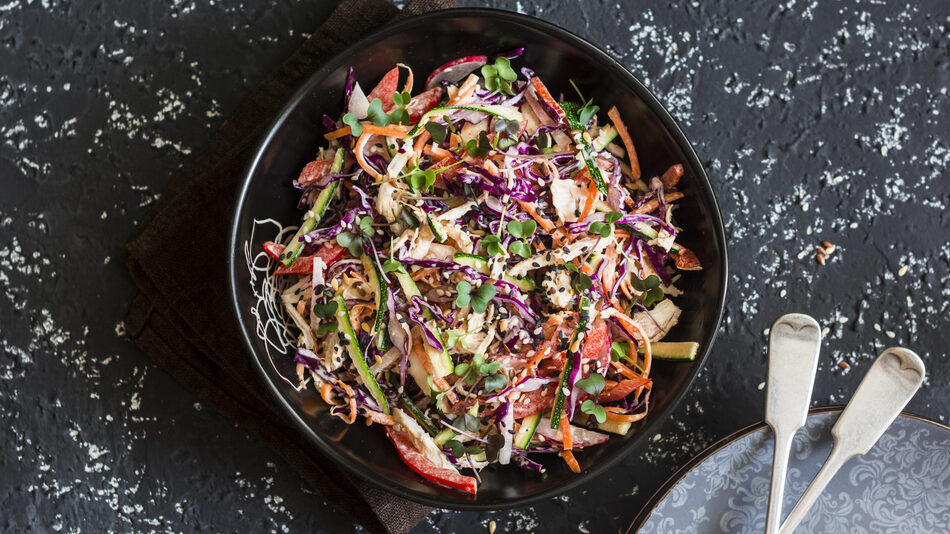 Whether you're serving up a roast or seafood, salads can make a sensational side for Christmas feasts. Packed full of flavour, salads can provide a lighter option to accompany your meal (leaving plenty of room for dessert).
1888 Certified has a selection of salads to choose from like raw grated Brussel sprouts with cranberries, parmigiano and roasted hazelnuts, or a rainbow quinoa salad with edamame and wasabi peas. Bake Bar also includes a range of salads in their catering menu, like a Mediterranean lentil and haloumi salad and a prawn Caesar – yum!
Perfectly prepped veggies
If you're committed to the full-blown roast experience, then you need all the veggies. But, let's face it, preparing all the veggies can be a bit too much like hard work. There's only so many potatoes you want to peel, right?
Woolworths have us covered. A selection of peeled and chopped veggies, all ready for you to transfer to a roasting tray for all the deliciousness with a fraction of the work. Perfect.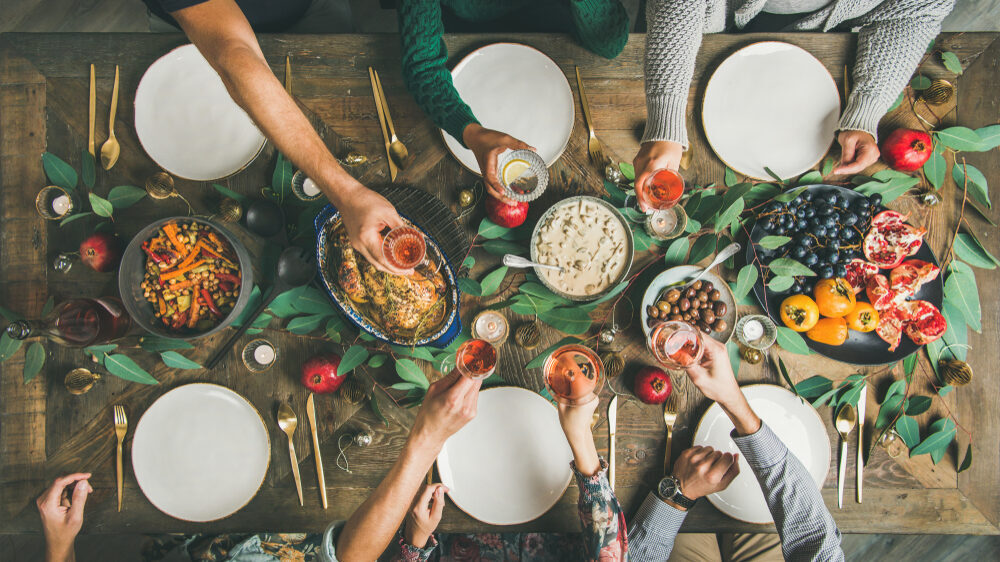 Sauces and stuffings to dial up the flavour
Who's gonna make the gravy, you ask? Well, we can't answer that, but we can tell you that 1888 Certified has created a perfect glaze for your baked ham, as well as a just-the-right-balance-of-sweet-and-tart cranberry relish to pair with roast turkey.
And if you're into stuffing, you can either buy their pre-made stuffing in a 500 gram pack, or opt for individual balls wrapped in prosciutto.
And of course, a sweet conclusion
Finally, what's a Christmas feast without something sweet to guarantee you are fully satiated?
The debate between Christmas pudding or pavlova has gone on for years. Our stance? Don't choose, have both! You can add a traditional steamed pud to your 1888 Certified order, or order a meringue wreath complete with whipped cream, berries and shaved chocolate for assembling at home.
If you really can't face a big dessert, but maybe just a little something sweet, then Woolies also has a great range of seasonal favourites like mince pies, shortbread and chocolates to round off your meal.