Give them something delicious with edible gift ideas | Kiaora Place
Wednesday 24 November, 2021
Give them something delicious
Edible gift ideas for this festive season
We've all got those people on our list who are difficult to buy for. We know you're picturing some faces right now.
Well, when it comes to buying for the friends and family who have everything, we think edible gifts are the pick of the season. It's an especially good choice if you're trying to be a conscious consumer and avoid buying gifts that will end up as landfill. Food and drink gifts are a thoughtful and sustainable choice that can be tailored to the unique likes and dislikes of whoever you need to buy for.
Here's some of our ideas for delicious gifts they're bound to love.
Handmade with love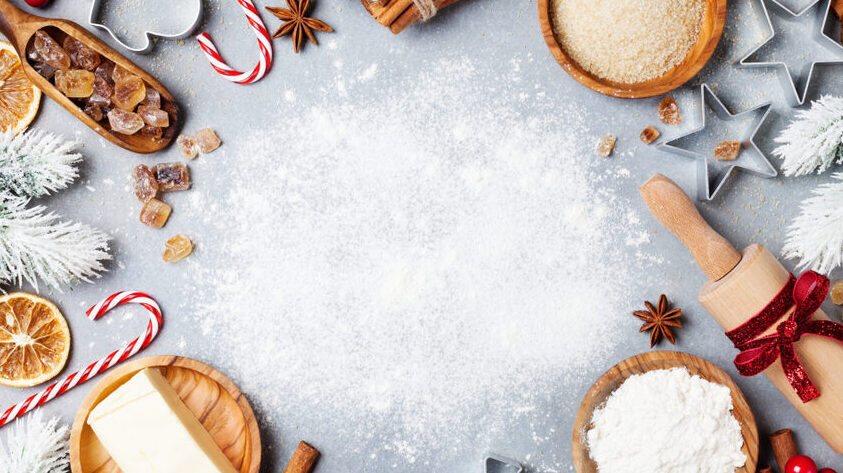 If you're feeling the need to get your seasonal bake on, gifting some of your delectable homemade treats is a great idea. (Because, let's face it, nobody needs to eat an entire batch of gingerbread men all by themselves. Ahem, totally not speaking from experience.)
Baking your own is also a fantastic choice if your gift recipient has any allergies or dietary needs. A quick internet search can find alternative recipes for your seasonal favourites to suit most common food restrictions.
You can get everything you need for a making and baking session at Kiaora Place, with Woolworths and Naked Foods in particular being your go-to destinations for flours, nuts, seeds, dried fruits, chocolate and more. No matter what you're cooking up, you'll be bound to find everything you need.
If you need some inspiration, great edible gifts include:
Package your treats up on something gorgeous from Zjoosh or Mud for an extra special touch.
DIY hampers
Not into baking? No problem.
A bit of targeted shopping can see you put together a great edible gift without needing to dirty your kitchen.
For example, head to the cheese room in Woolworths and pick a selection of cheeses (both Australian and international), then pair with crackers and accompaniments. Mosey on over to the chocolate aisle and take your pick of gift boxes, before selecting a bottle of something divine at Dan Murphy's. Pick up a basket from Zjoosh, add in a beautiful mug from Mud, and you've got a sensational gift we think anyone would love.
If you're really lucky, you might even be invited to share in the yummies you've bought. Win, win!
Don't forget vouchers!
And of course, there's always the option of gift vouchers for their favourite Kiaora Place cafes and restaurants. Or make a booking to get together over a long lunch or dinner in the new year to catch up without all the festive season pressure. The teams at Cali Press, China Diner, Little Jean, Bake Bar, Sushi Maru and White Rabbit will all be happy to help you out!