Cosy winter 2021 on-trend homewares | Kiaora Place
Tuesday 29 June, 2021
Cosy winter on-trend homewares
Staying at home has never been so beautiful
Winter is here. And just as we did last year, it's not only the cold weather and biting winds that are keeping Sydneysiders indoors. Staying in has become the new going out and people are looking to make their homes more beautiful. As Andrea Lucena-Orr, Dulux Colour and Communications Manager recently told Vogue Living,
'This global crisis has changed our relationship with our homes – not just on a practical level, the lines between our work and home have blurred beyond recognition. This also affects us on an emotional level too.'
With that in mind, we've searched the globe for the latest styling trends that'll have you wondering if you'll ever want to leave your home again.
Keeping it natural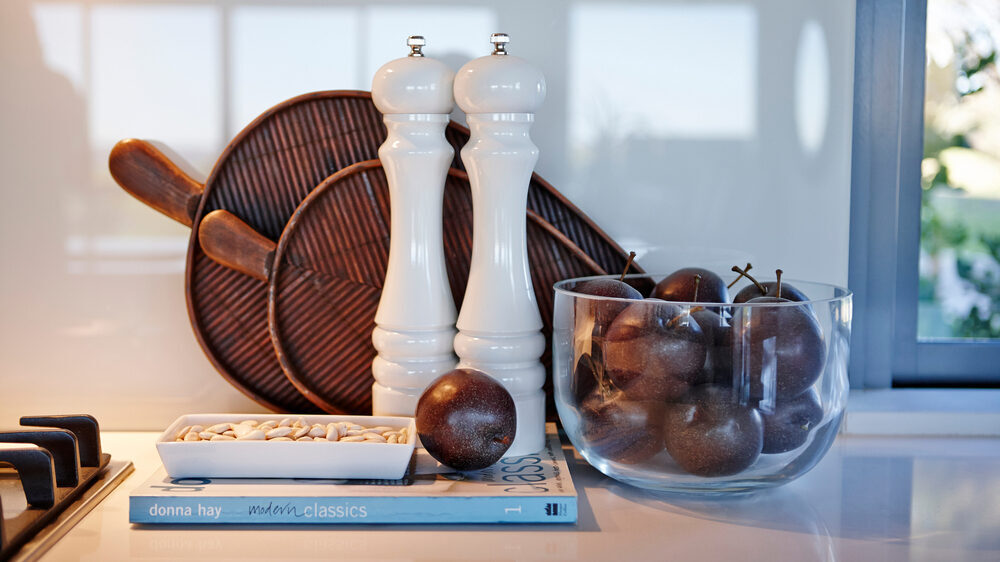 By far the most consistent trend. While technology has allowed many of us to work from home and keep in contact with friends and family during the pandemic, this very thing has made us crave homemade, rustic and natural things. With comforting, earthy paint shades on the walls and handmade, artisanal objects decorating your space, it's all about textures and keeping it natural.
Maybe it's time to drag out that throw blanket your Nana crocheted years ago. Don't have a crocheting Nana? We're loving this 100% baby alpaca wool throw in vanilla beige from Zjoosh. Also available in grey, not only will it look gorgeous over your lounge, at 130 x 200cm, it'll keep you toasty warm too.
Bring the outdoors inside
And we're not talking about a few potted palms in the entrance either. Timber, natural fibres, rustic earthiness. These stunning vases from Mud Australia are an easy way to show off gorgeous flowers bought fresh from the markets. Also from Mud is their handmade Candle Four . With hints of lemon, amber and green stems, fresh never smelled so delicious.
Less is more
With online shopping and easy shipping at our fingertips, it's easy to get carried away. Clean lines and strategic styling will keep your home looking modern, fresh and exquisitely timeless.
A beautiful statement piece like this nest bowl lets you showcase your natural style with a gorgeous yet functional object. While you'll have to wait a few weeks for it to be made for you – and we love that – the range of colours will suit any décor.
Sculptured furniture
Speaking of statement pieces, a stunning occasional chair will bring life and drama to any room. Zjoosh carries beautiful chairs that incorporate traditional elegant lines with contemporary colours and fabrics. Perfect for a modern fusion of comfort and design to create striking spaces within your home.
Work from home space
Working from home, either full or part time, is a thing. Many businesses are already flagging they're unlikely to return to the pre-pandemic full offices. And that mean it's time to style your working from home space to suit your needs. Designers recommends keeping clean, crisp lines and artwork to be beautiful but not distract. Small pieces like a velvet ottoman from Zjoosh or gorgeous and functional hat light from Mud will make working from home a dream.