Ideas for decorating your home with Pantone colours of 2021| Kiaora Place
Sunday 14 March, 2021
Decorating with the 2021 Pantone colours of the year - Ultimate Grey and Illuminating Yellow
Elegant grey + zesty yellow = on trend in 2021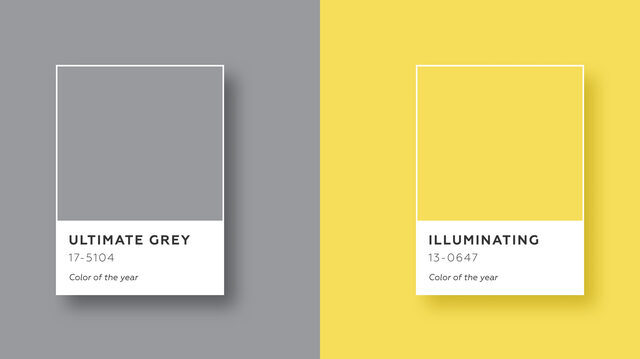 A classic, elegant grey ("Ultimate Grey") and a zesty yellow ("Illuminating") were selected by leading design authority the Pantone Colour Institute as the colours for 2021.
This combo of colours has been described as "practical and rock solid" but at the same time "warming and optimistic". Their choice sends a message of hope and "the promise of something sunny and friendly" after the disappointing and dismal year that was 2020.
We could all do with a bit of stability and sunshine in our lives right now, so making these the colours of 2021 was definitely a great call.
Here are some wonderful ways to incorporate the new colours into your home.
Using grey as the foundation for your colour scheme
Grey has been a popular decorating choice for years now. It's the neutral colour that we've turned to in droves for big ticket items or when painting the exterior of our homes.
According to the Pantone Institute Ultimate Grey was chosen to represent an ability to stand the test of time and to "encourage feelings of composure, steadiness and resilience."
This particular hue makes a great base for pairing with a broader palette of colours. Choose a grey sofa, set of chairs, bedhead or rug as the hero item(s) in your space and then decorate around them with whatever other colours take your fancy. Which brings us to yellow!
Use yellow for accents and homewares
If you're one of the hordes of fans of the white-on-white or clean Scandi look, you might run screaming at the thought of using a bright yellow like Illuminating for home decorating.
Don't discount it altogether, instead consider giving it a supporting role rather than making it the star of the show. A tasseled or textured throw, an accent cushion or two or some striking vessels and vases are all you need to get your yellow fix and add a pop of colour.
Consider introducing at least two yellow accent items in your space rather than just a single one so it becomes an intentional theme and doesn't appear jarring or disconnected.
Combining grey and yellow with other colours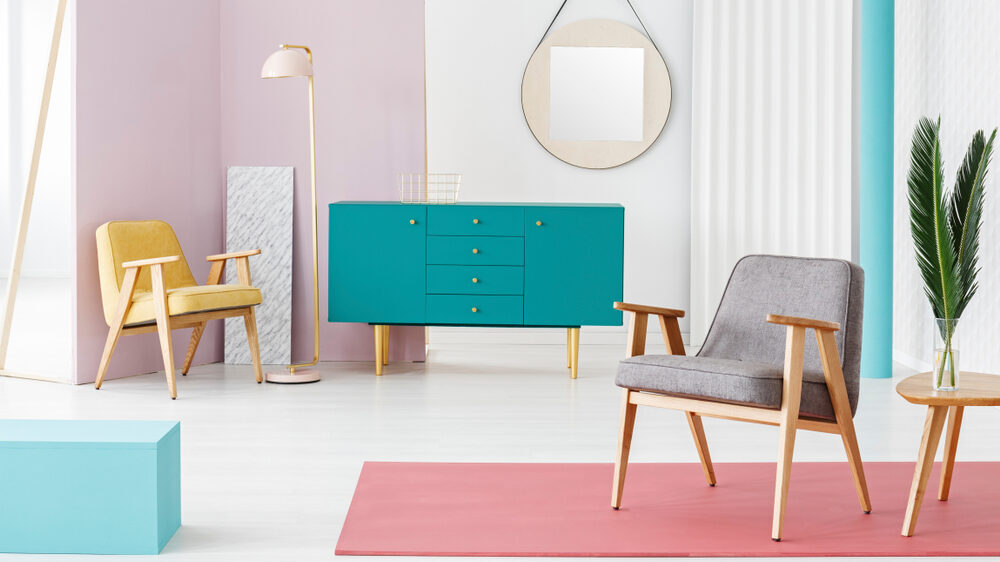 If you love the new Pantone colours but aren't ready to part ways with the existing colour scheme in your home, you can definitely work the newcomers in easily with your other furniture and decorative pieces.
Ultimate Grey and Illuminating Yellow blend beautifully with the pinks and aquas that have become fashionable home decorating choices in recent years.
Red and charcoal are other popular colours that would work well with a grey and yellow theme. And when it comes to using a bold colour like red there's no need to overdo it - simply use it as an accent alongside the yellow.
Where to source homewares in Double Bay
Whether you're on the hunt for investment pieces, everyday items or gifts, Double Bay has a great range of design and homewares shops and boutiques. Start with Zjoosh and Mud Australia in Kiaora Place where you'll find colourful treasures to decorate every room in your home from kitchen and bathroom to bedroom and living areas.