Taking your child to the dentist | Kiaora Place
Monday 12 April, 2021
Taking your child to the dentist
What to expect and why it's so important
It might not be at the top of your child's list of activities they want to do in the school holidays, but a trip to the dentist is an important task to schedule. And you might be surprised at when your child should have their first trip to the dentist.
In fact, the Australian Dental Association recommends that your child should have their first dentist visit when baby's first tooth appears or they are 12 months old, whichever comes first. Yes, seriously, that young. Why? Well, it's not just about teeth but a holistic look at overall oral health. It's also best practice to form good habits early so you can get tips on brushing technique and preventing decay.
But if you've left it longer than that, don't worry. It's never too late for your child's first dentist visit. Or if you've let it slide a bit longer than six months between check-ups, now is a good time to make an effort to get back on track.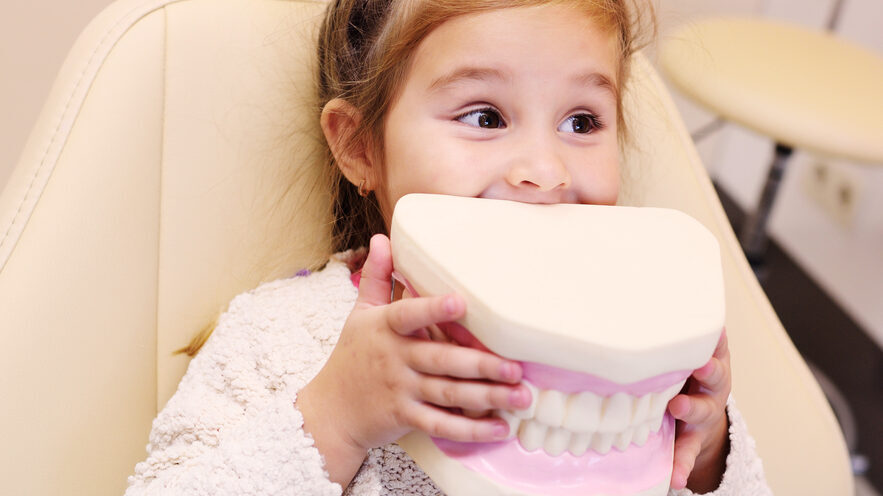 How to prepare your child for a trip to the dentist
Anxiety about going to the dentist is common. If your child hasn't been before, they understandably don't know what to expect. Or if they've had a visit that involved some discomfort, it's normal to be reluctant to go again.
But, just like wearing your seatbelt in the car, looking after your teeth should be a non-negotiable and dentist visits play an important role in oral health.
That's why the ADA has some key tips to help make going to the dentist an easier experience for your child. These include:
Use positive, child-friendly terms to talk about the dentist, like "visiting the tooth fairy's friend" and "riding in the dental chair"
Avoid making threats about the dentist (for example, if your child isn't brushing their teeth)
Play dentist at home to help your child be comfortable with the idea
Refrain from telling stories about bad dentist experiences (and try not to talk about needles, drills and having teeth pulled! Even if your child does need to have these, your dentist will be better able to explain what's going to happen.)
Dental care close to home
Making a trip to the dentist is easy with Gentle Dental Care conveniently located at Kiaora Place. As well as standard dental services, Gentle Dental Care are specialists at managing the requirements of patients with special needs and always strive to make oral health care a comfortable and positive experience. They also provide free consultations if you are considering your options for orthodontic procedures, dental implants and full smile makeovers.
Appointments are available from 8am to 6pm Monday to Friday, as well as 8am to 4pm on Saturdays, making it easy to fit in around busy school, sport and extracurricular commitments.